Your Life. Just Heated Up.
2 Weeks of Unlimited Classes
for only $39
Real people. Real lives. Real, amazing results.
At Thrive, we believe hot yoga is a warm-up for life. We practice what we teach in every class, opening doors, minds, and shoulders (and hips and hands and hearts) to embrace a wider range of happiness and health.
We're so glad you are here.
Come and meet our inspiring instructors, join our community on Facebook, and explore our catalog of classes from Traditional Hot Yoga to Inferno Pilates. We take yoga seriously and have some serious fun in the meantime—to get a better idea of what we mean, start here.
Explore all the ways to Thrive
Suitable for beginners and every level of fitness, our classes help you melt tension, stretch what's possible, engage your mind and core, celebrate gratitude, and soak in every moment.
Slow Flow vinyasa
Flow between gentle yin and vigorous yang postures in a moderately heated room, leaving you feeling energized and restored!
inferno hot pilates
Complement your yoga practice with a pilates workout that embraces the heat as well as your core muscles.
Yin Yoga
In our Yin Yoga class, we turn down the heat and open up our joints, muscles, and minds with a series of poses designed to calm, revive, and regenerate.
Warm up in Mexico 2019-2020
Join us for a THRIVE Retreat!
Our Story
The Evolution of Hot Yoga
When Ian and Jenny founded Thrive Hot Yoga, they were determined to create a safe space for everyone to experience hot yoga with integrity, both to the practice and to themselves. Over a decade later, they have gathered a team of talented instructors and a "thriving" following, both in their studios and their popular community events.
Your success story begins here.
"I went from from unfit zero to hundred degree hero!"
At Thrive, we're changing the way people look at hot yoga and the way they look at themselves. We're constantly collecting stories of transformation, healing, strength, and peace.
Will yours be next?
Hot Yoga That Gives a Warm Welcome
We are a sincere and friendly community that welcomes everyone
Whether you are new to yoga, new to fitness, or new to a pose.
We put new meaning in "flexible scheduling."
Welcome to the Thrive calendar.
Thrive where you can see it.
Find a reason to Thrive.
Build on your yoga practice with a beautiful reminder to stretch into your full expression every single day.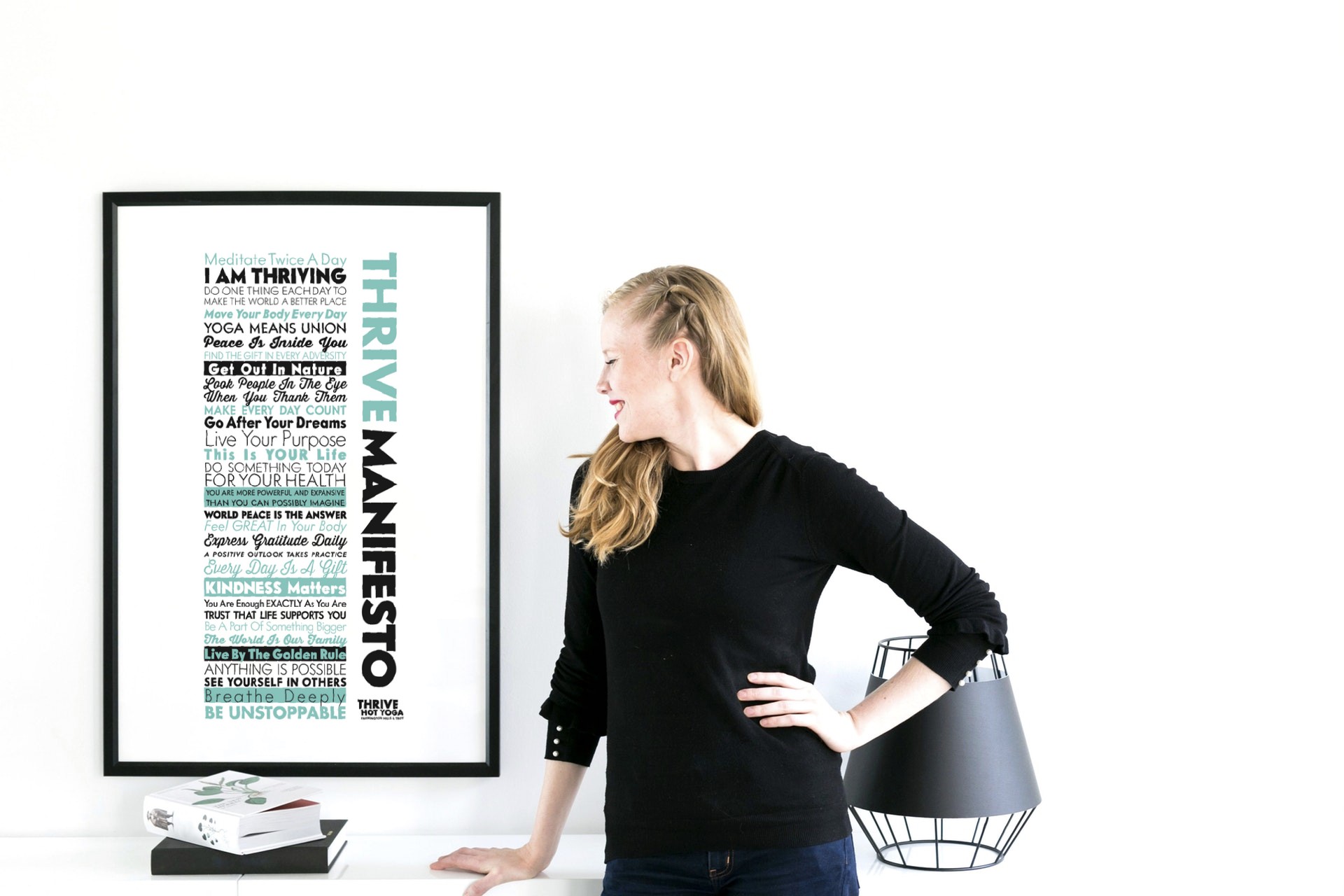 sweat for a cause
Support this month's Thrive Give
Ready to Thrive?
2 Weeks of Unlimited Classes
For just $39
Peace, Strength, Flexibility, and Fun included.
Pretzels optional.