Thrive Give
We love supporting causes that make a real difference in people's lives
Join us by supporting the monthly cause. Buy a 'Thrive Give' sticker and participate in one of our monthly donation class sessions.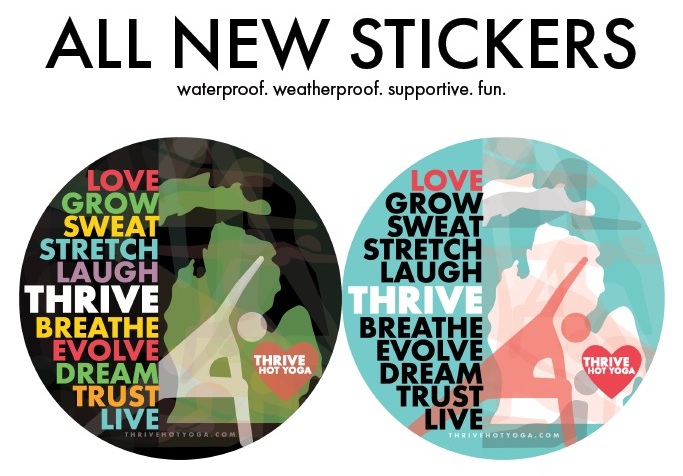 Portion of proceeds will support a different non-profit foundation each month for the next year.
Available in the lobby of both Thrive Hot Yoga studio locations.
Attend the Donation Class
Sweat for a Cause
Sunday, July 28th
10am to 11:30am in Troy. Taught by Maggie. Traditional Hot 90 yoga class.
This will be a free class, donation based. We recommend a donation of $15 or whatever you are able and inspired to contribute.
this month thrive supports
Huntington's Disease Society of America
Share your thoughts and experiences with us — leave a comment for Maggie and the Thrive family on the Facebook video here.
What is Huntington's Disease?
Know a great cause?
We'd love hear all about how we could support
a local and national causes that means a lot to you.