Rejuvenate your Body, Mind and Spirit
with daily Hot Yoga classes, incredible healthy gourmet food, leisure day activities, and great company!
Imagine restoring your whole being with yoga under the shade of banyan trees, nourishing organic food and revitalizing massage in some of Mexico's most sacred sites, all while staying at one of the most beautiful retreat centers anywhere - just steps from the beach. By the end of the retreat you will fill replenished in you body, mind and spirit… Enjoy a week of fun and connection that you will never forget.
Our 4th annual Thrive Hot Yoga retreat at Casa Om is scheduled for December 2-8, 2018 and will be led by studio owner Ian O'Laughlin and several Thrive instructors.
Our past 4 retreats have sold out!
Put your name on the Wait List (button) in case there are any cancellations for December 2018, we will let you know immediately if any cancellations
Booking for 2019 is now open!
Secure your spot in the 2019 Mexico Retreat with a $700 deposit.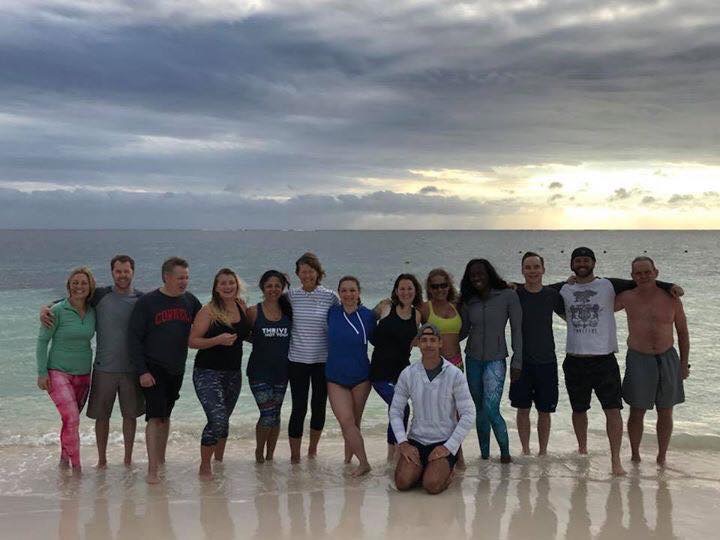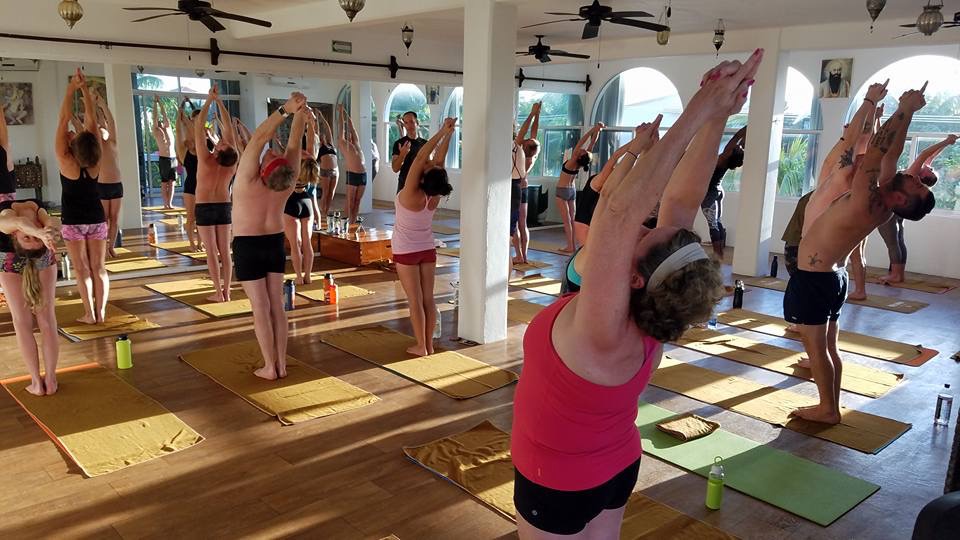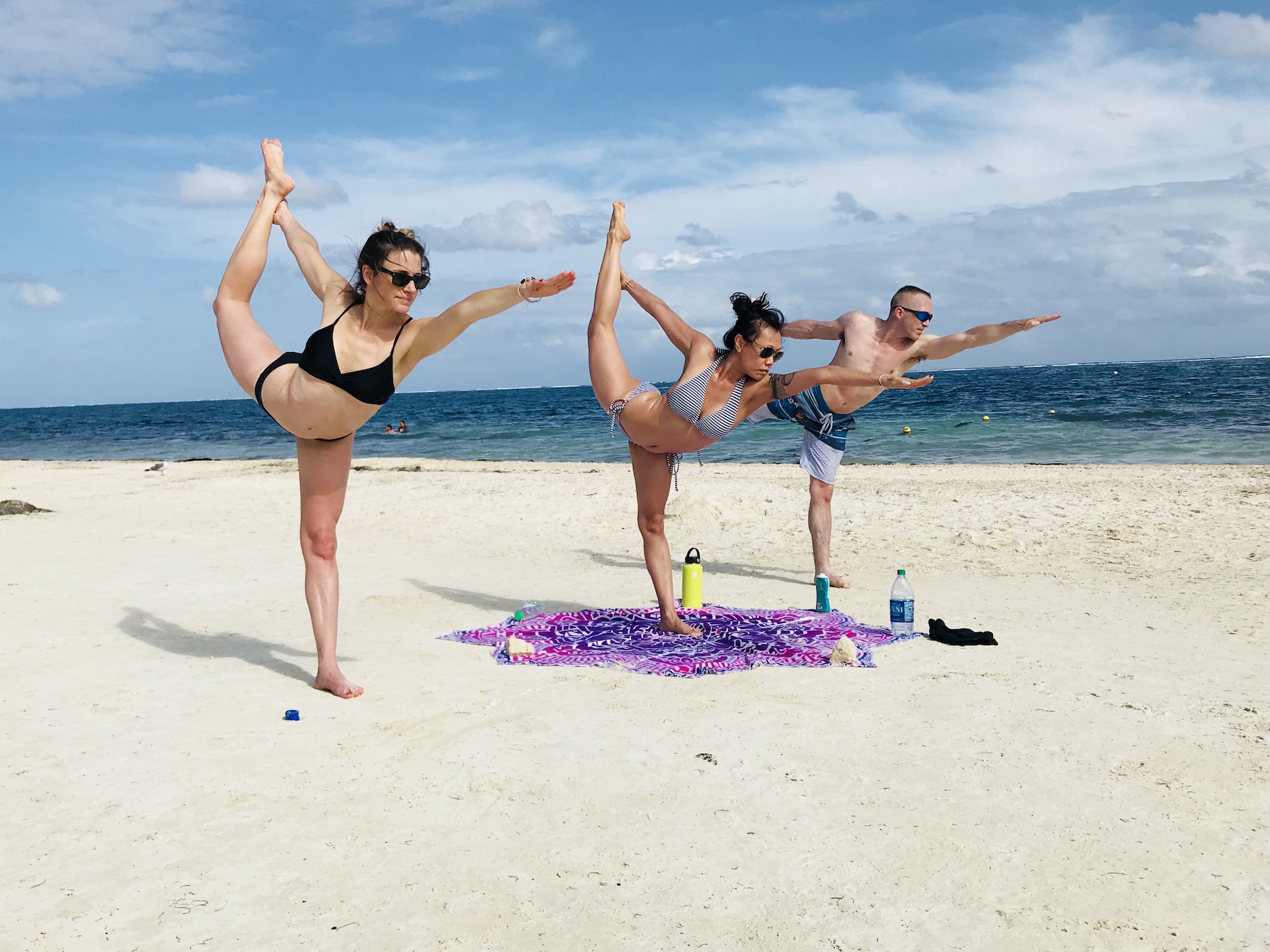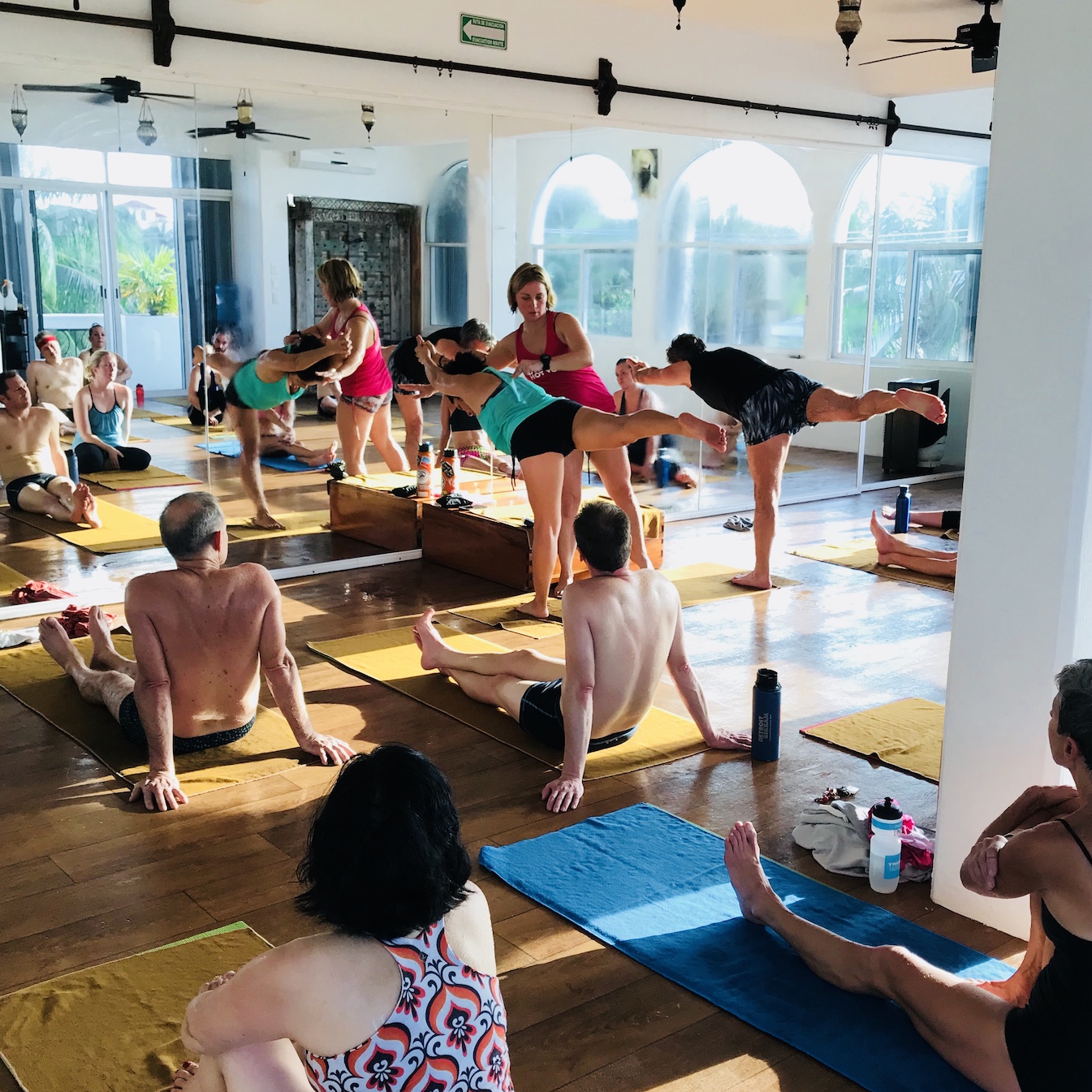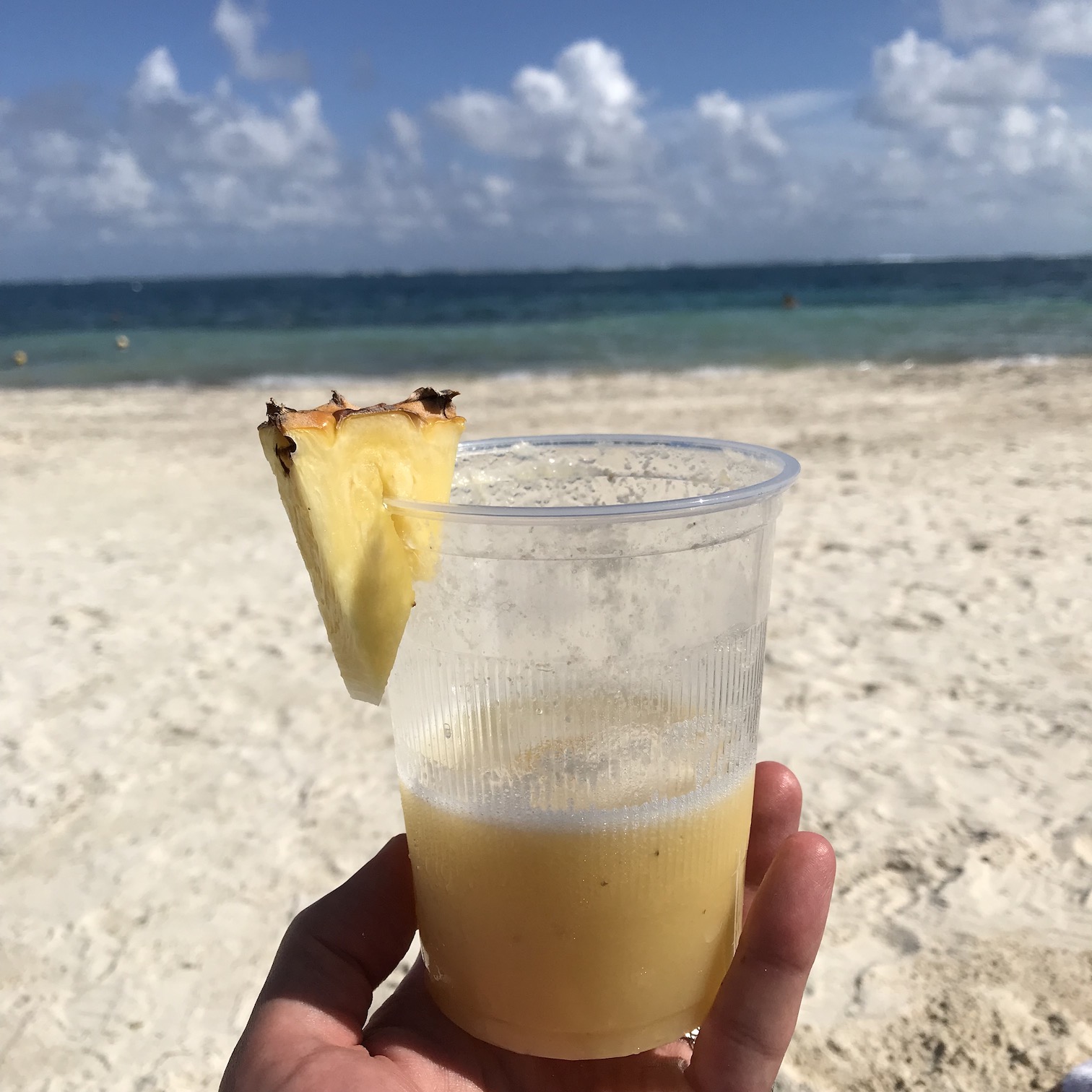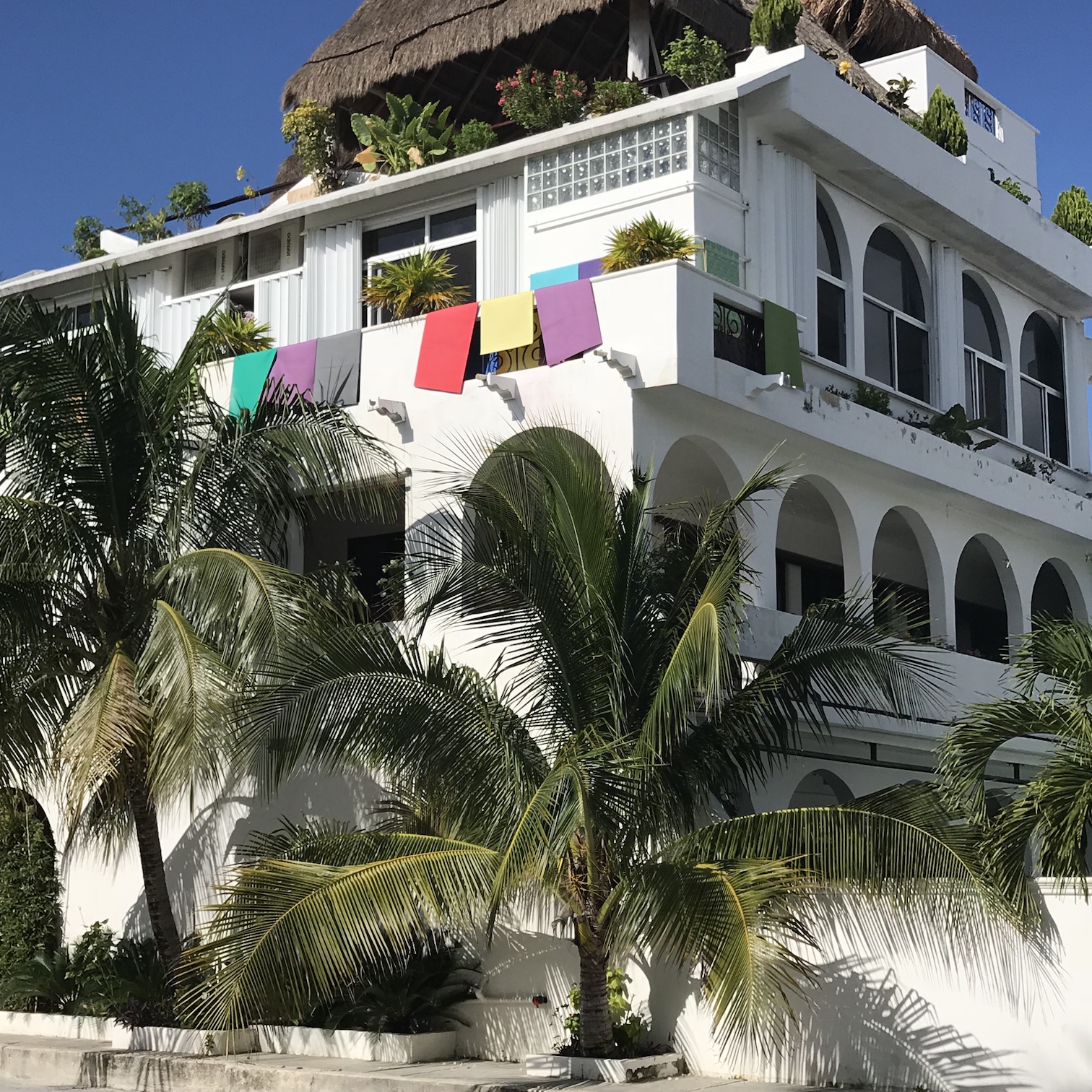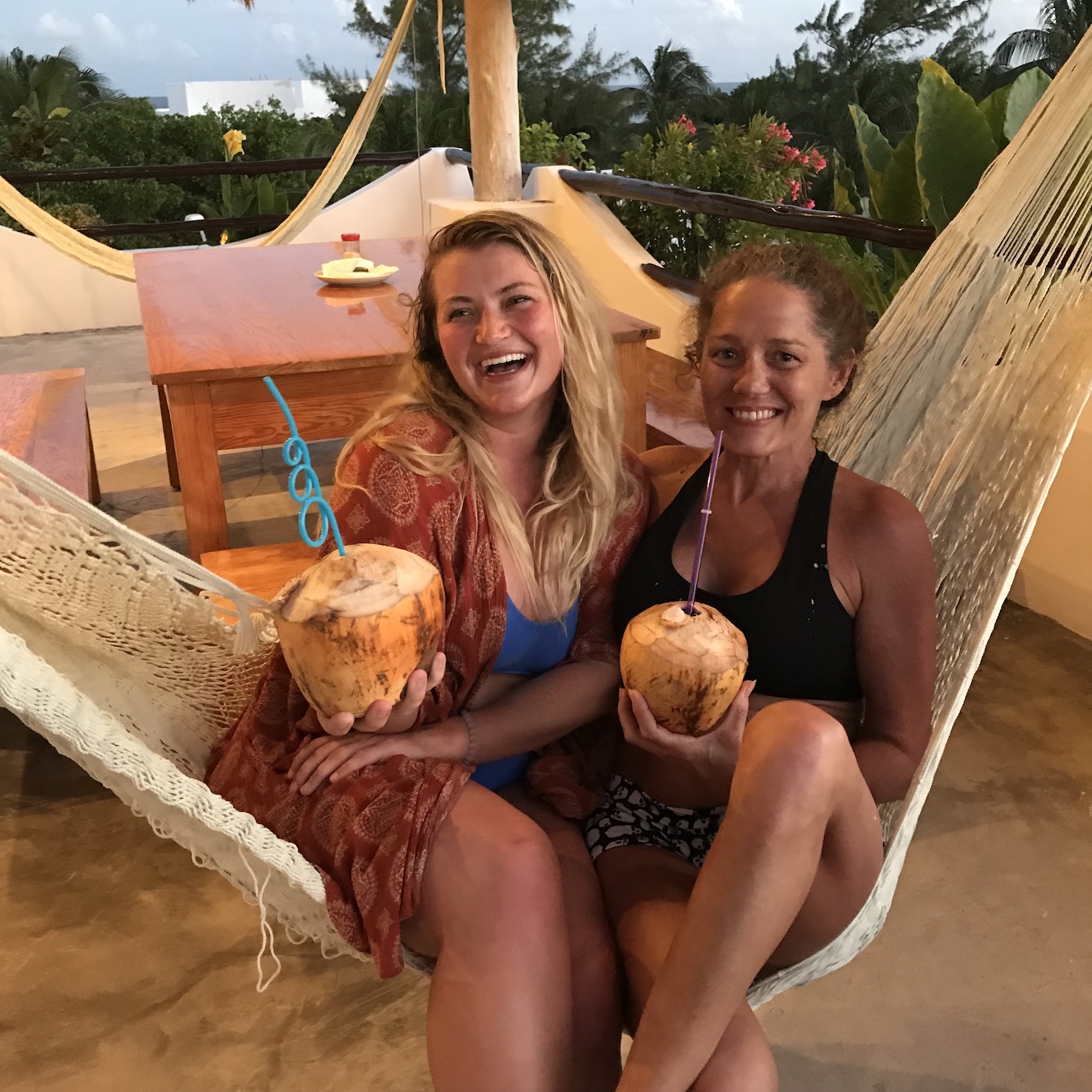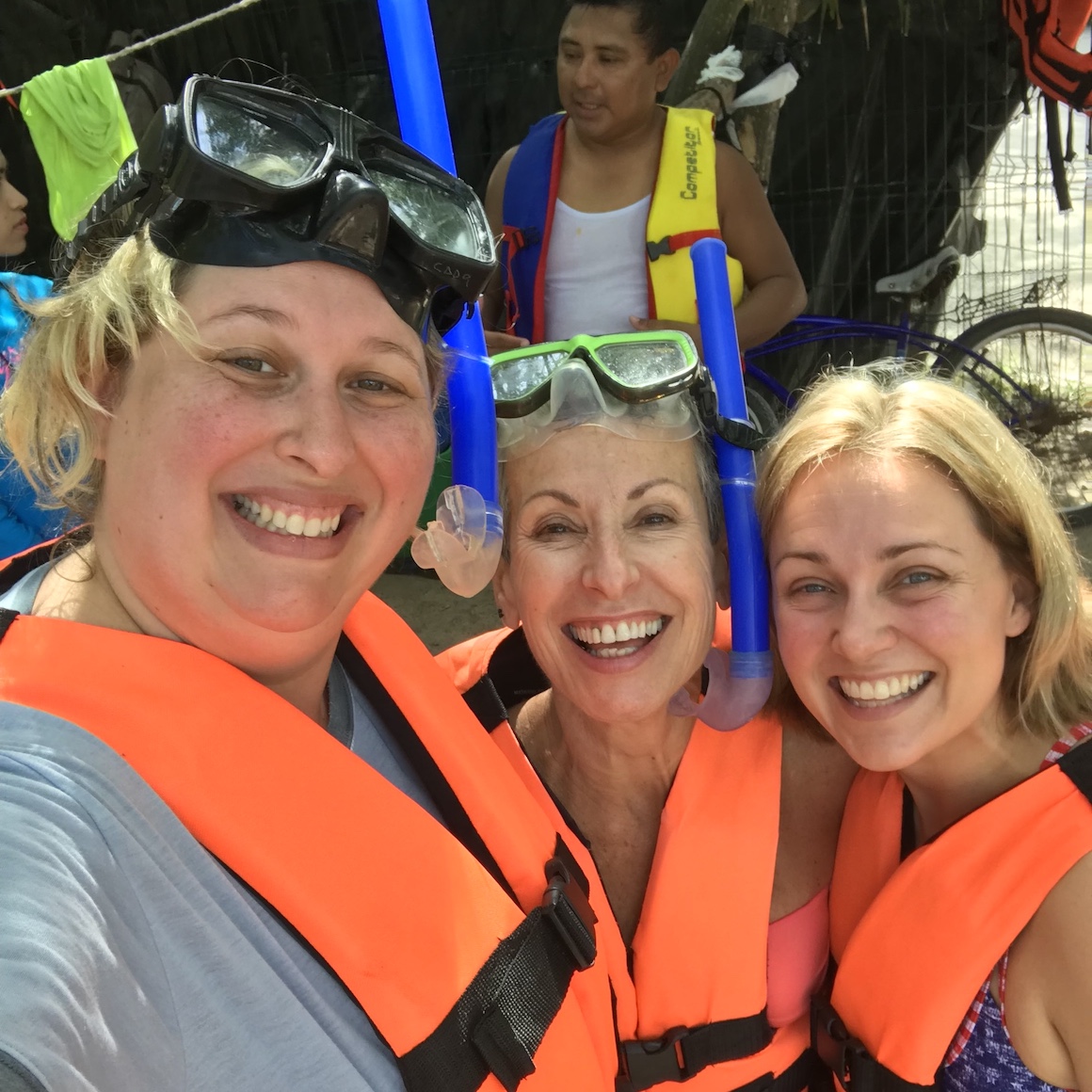 Sample Schedule
7:30am - Traditional Bikram Yoga Class

9:15am - Brunch

10:30am - Day Activities... private time or group activities, your choice! Enjoy a massage on the beach, shop in town, cooking classes, snorkeling on the coral reef, zip line at cenotes, explore mayan ruins, rent paddle boards, hiking in botanical gardens, walk on beach, or take a nap!

4:30pm - 2nd Class of Day (Varying by day... Hot Pilates, Yin, etc)

6:00pm - Dinner

8:00pm - Evening Leisure Options... walk beach, meditative yoga class, or go to bed early for a great night's sleep.
Accommodation
Casa Om is located in Puerto Morelos, Mexico (20 min drive from Cancun) and has 10 beautiful bedrooms and bathrooms, a spacious and well equipped yoga room, swimming pool, a rooftop dining area and 2 kitchens. Bedrooms are double occupancy, and have either a private bathroom or a bathroom shared between two rooms.

The rooms at Casa Om are comfortable and beautifully designed with air conditioning and fans. Drinking water and wifi are provided. Casa Om sleeps 25 and is across the street from the beach.
2018 Room Options
$700 deposit required to hold spot. Per person cost start at $1,499 to $2,199.
Premium Queen Room - private balcony, private bath. SOLD OUT

Premium King Room - larger room, king bed, private luxury bathroom with tub. SOLD OUT

NEW Top Floor Premium Queen Room - brand new room with incredible 360 degree views of ocean on the top floor of Casa Om, sunrise & sunset views, private balcony, bathroom at base of private staircase to room. SOLD OUT

Double Room, Private Bath - double occupancy room with two single beds and a private bathroom. SOLD OUT

Double Room, Shared Bath - double occupancy room with two single beds and one shared bathroom. SOLD OUT

Dorm Room, Bunk Beds - three person occupancy. SOLD OUT
Cuisine
Casa Om runs a full gourmet vegetarian kitchen and offers extensive Mexican, Thai, New American, and Lebanese food options. Visitors love our fresh juices and smoothies. All dishes are prepared with a healthy yogic lifestyle in mind. Gluten free and vegan meals can be prepared upon request as well.

The head chef, Eduardo "Yayo" Gomez, is a former restauranteur; he brings more than 10 years of professional cooking experience to Casa Om. He is passionate about food and his cooking classes are a favorite amongst our visitors. Those passionate about cuisine will find a like-minded soul. Included in the retreat cost is daily brunch mid morning, and 4 dinners. Participants would be responsible for 2 dinners in town.
Travel Info
Getting to Casa Om is easy. Plan to fly into Cancun International Airport (CUN), arriving Sunday December 2nd, 2018 between 1pm and 5pm, and departing on Saturday December 8th, 2018 between 10am and 2pm. Casa Om staff will coordinate the airport shuttle pickups and drop offs. The cost for the shuttle each way is $40 per person. Or, you are welcome to coordinate your own cab ride and fare. It is a 20 minute car ride from the airport to Casa Om.
Note: retreat participants are responsible for their own travel costs, including airline cost and shuttle or cab costs.

Casa Om is located at 9 mza 26 sm 02 avenue javier rojo gomez, Puerto Morelos, Quintana Roo Mexico. From the US and Canada a passport is required but not a Visa. Participants are responsible for their own airfare costs.